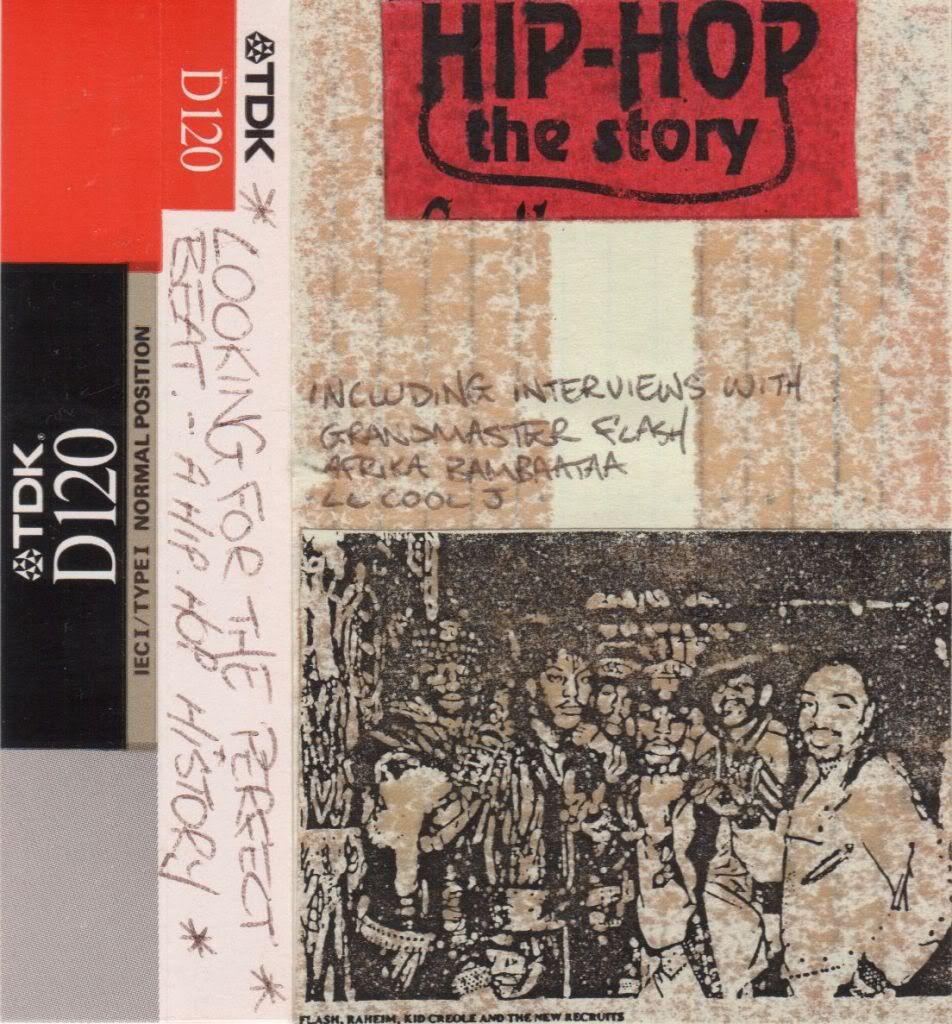 I've ripped this documentary from my own D-120 cassette. It's something I've been meaning to do for a while as it's a really good piece of history.
Hosted by Jeff Young, this hour-long documentary features some interesting chats with people such as Grandmaster Flash, Russell Simmons, Run DMC, Marley Marl, Ice T, Flavor Flav, Prince Paul and others!
It was broadcast originally on 14/07/1990 on BBC Radio 1 and as far as I'm aware is as rare as rocking horse poo.
It begins in the 1970's and features the "
Hunter S. Thompson of Hip Hop
", Bonz Malone with some wild tales of the old school. Bam and Arthur Baker talk about Planet Rock and Hip hop historian and ex-Head of Publicity at Def Jam, Bill Adler speaks about Run DMC.
Looking For The Perfect Beat - A Hip Hop History
. Grab this one as it's a great bit of history.