The building popularly known as the 'birthplace of hip hop' has been bought by a New York City property developer.
1520 Sedgwick Ave in The Bronx, N.Y.C. was where DJ Kool Herc threw his first parties which introduced his style of mixing breakbeats.

Who knows what will become of the building now? A new office block? Car park? A Spar?

Anyone with an interest in British dance music knows the score about a similar situation. The Haçienda nightclub in Manchester which was, to all intents and purposes brought into existence by the late Factory Records supremo, Tony Wilson in 1982.
This was a legendary building which saw the cream of Manchester's musicians get their first break and showcased many others. It was also a brilliant nightclub which benefitted greatly from being able to draw the crowds from the massive Acid House boom as well as the 'baggy', 'Madchester' scene with acts such as The Happy Mondays.
What's this doing in old school hip hop Blog though, I hear you shout? Er, well,
New Order
famously went to New York to record with
Arthur 'Breaker's Revenge' Baker
in the early Eighties and after having all their equipment stolen decided to go all 'Electro'.
Love - 15 to Benzini

.
Anyway, the upshot is, Manchester had bad men with bad haircuts who shot everyone with big guns and brought their gats into the Haçienda thus it was closed down by po-po. And in 2007 it was turned into luxury flats. An ill feeling was had by all.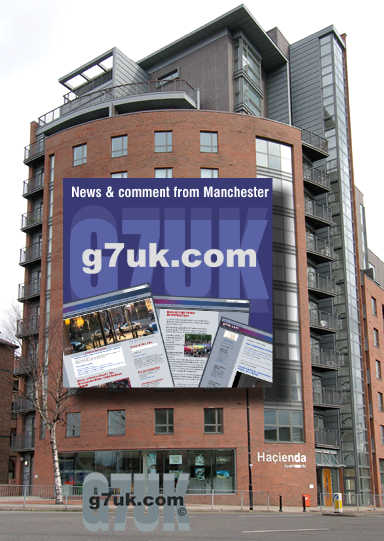 ©Benzini 2008