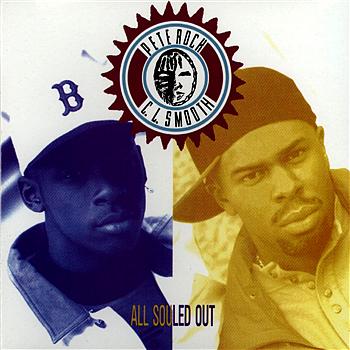 Harking back to the Golden Age ™, when every other record had a Pete Rock remix, I present to you the first sightings of the man.
Each track is a nice big ole fat slab of Mr Rock at his best and together with CL Smooth (the 'C' stands for Corey but what about the 'L'?) in the mic it's a solid partnership. Any 12" from the first album is worth picking up.
With so much good stuff just oozing out of each track they are one of my happiest memories of this era.
Tracklisting:

A1 Good Life (3:53)

A2 Mecca & The Soul Brother (5:59)

A3 Go With The Flow (4:55)

B1 The Creator (4:43)

B2 All Souled Out (5:27)

B3 Good Life (Group Home Mix) (3:55)